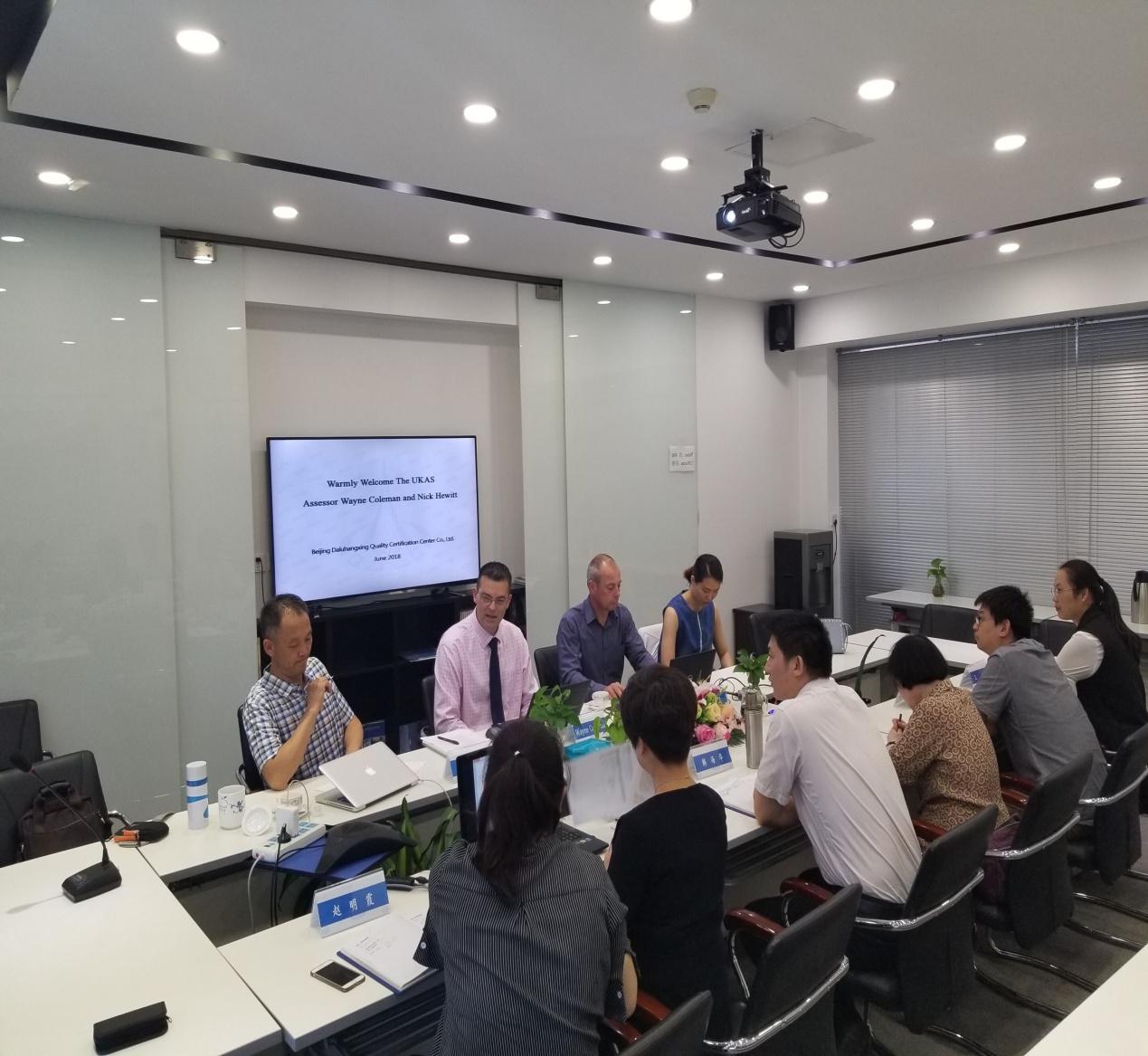 On June 19-22 of 2018, United Kingdom Accreditation Service (UKAS) conducted surveillance office assessment of QMS, the initial accreditation office assessment of EMS, OHSMS. Vice Chairman Han haihua and management representative He xiaomei and other leader and related departments and personnel attended the opening and closing meeting and accepted on-site assessment.
From June 25th to 29th, conducted three on-site witnessed assessment for HXQC assessment and on-site witnessed assessment; the assessor team believed that all aspects of our company work were our work were very effective, management was in place, and the management system was running well. The assessor team finally made the conclusion that the UKAS accreditation recommended.
The company's leaders expressed their gratitude to the two assessors of the assessor team for their meticulous work. In response to the improvement suggestions put forward by the assessor, the company will analyze the reasons for the system and take corresponding improvement measures to continuously improve the quality of work as well as service capabilities.